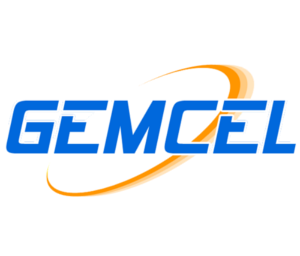 Track any event in an intelligent information gathering system
Directly access to procedures and instructions to be applied to any situation
View your security department's activity in real time : current interventions, recent events, high importance facts, latest alerts, ...
A complete event traceability system
Choosing the GEMCEL electronic logbook means equipping your department with a daily operating tool, the purpose of which is to record all observed events in a centralised computer registry.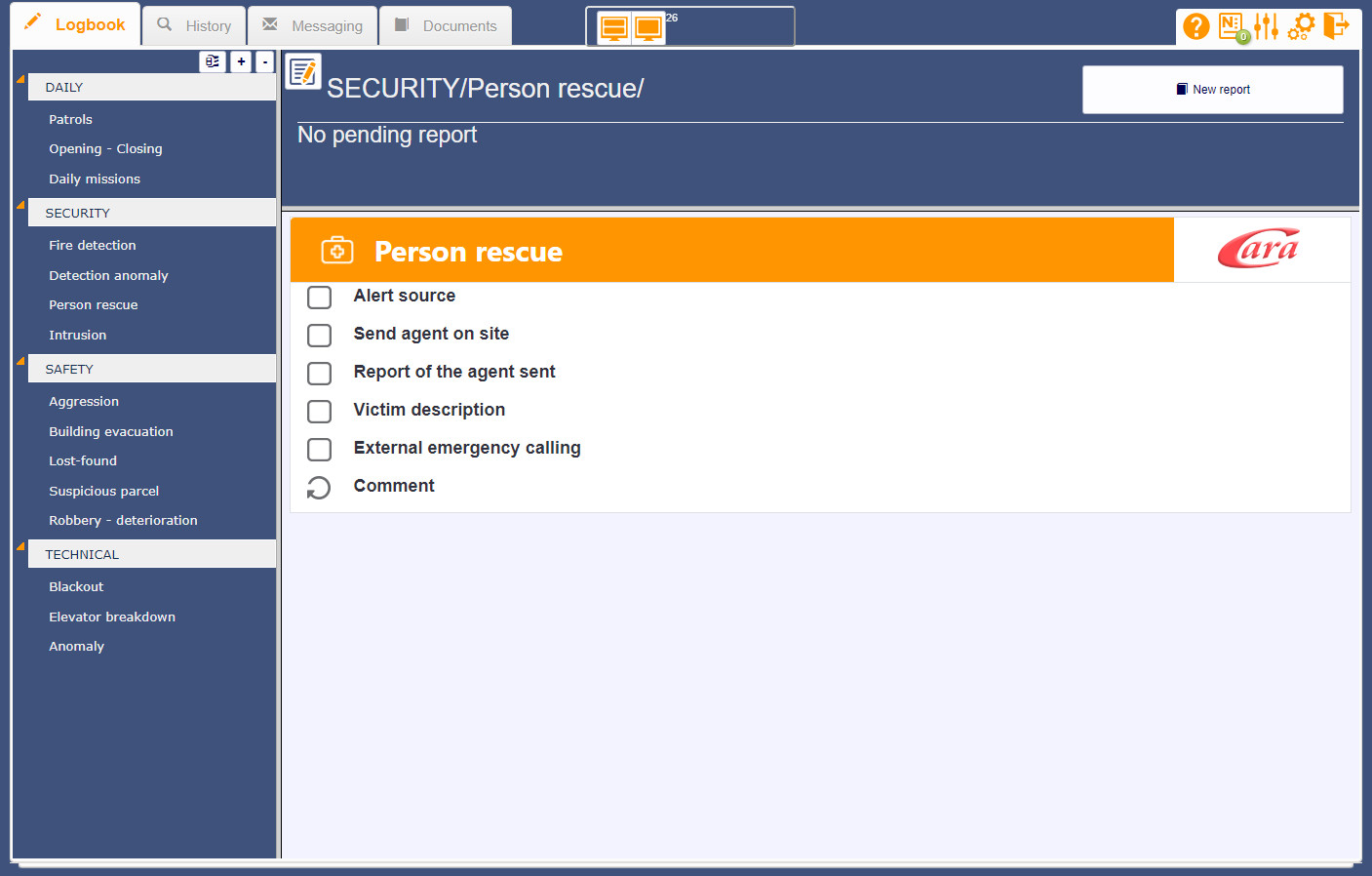 The logbook is a fundamental element within your organisation, it allows the follow-up of any happening recorded by the security agents.
GEMCEL has been designed to optimise the data entry in order to transcribe this information in a report describing the chronological progress of the observations.
Software technologies chosen for a versatile electronic register
All the advantages of a modern electronic security logbook are combined in GEMCEL :
Web application that is easy to deploy, requires few resources and can be accessed from any terminal connected to your internal network (fixed or portable computer, including thin clients, touch tablets and smartphones)
Customisation of data entry forms : you decide in great detail what should be written in the logbook, and for each type of report (participants, location, situation, actions taken, witnesses present, calls to external parties, etc...)
Hierarchisation of user accounts : possibility of levelling authorisations, for consultation only or for writing
Alert system that can be triggered following a predefined scenario (e.g. alert informing the user that the fire detection system is still out of order after a set period of time (2 hours), or when a loaned key has not been returned within 24 hours)
Subscription system making it possible to receive e-mail notifications following a particular event
Statistical management : integrated reporting system allowing the generation of quantitative tables, graphs and listings that take their source from the data entered (export possible for specific statistical needs)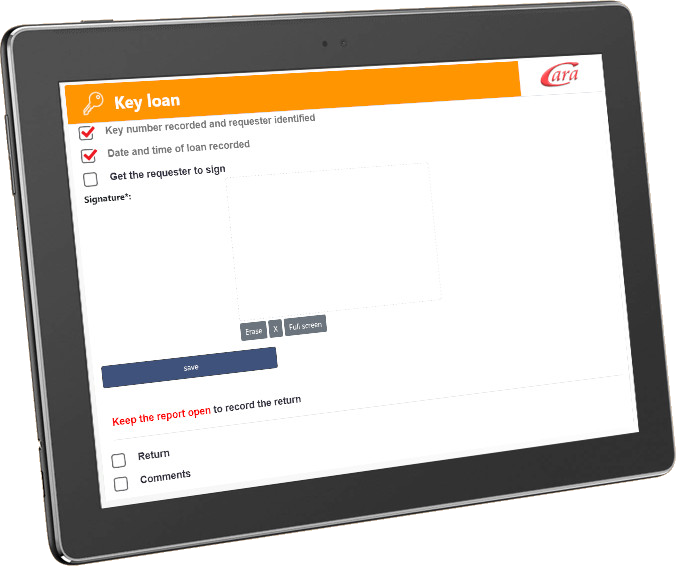 The interface is extremely simple and quick for the user to learn how to feed the logbook with a few clicks :
select an event theme
fill in the time, date and place of the event
create a report to record the information, usually using drop-down lists and check boxes
Depending on the organisation of your service, he can switch from one report in progress to another in order to continue with his entries in real time (in stationary agent mode) or write everything in a row after the intervention is over.
GEMCEL works in both cases.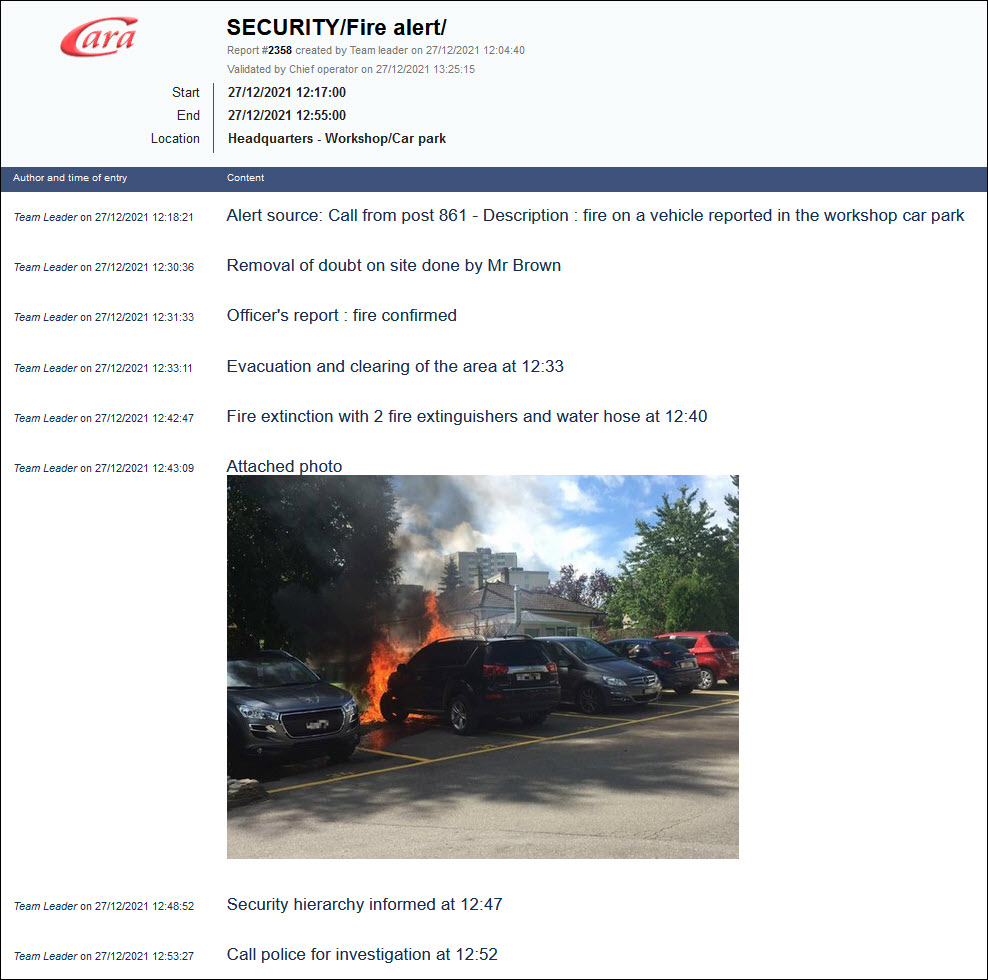 Choose a system that adapts to your department's operations, not the opposite
Benefit from the flexibility of GEMCEL and its many personalisation possibilities. Your way of doing things is specific? your logbook adapts to your logic. Our services take care of all your settings.
We configure your logbook to suit your needs
Your tree structure is composed according to the themes that exactly reflect your activity :

Fire security and prevention
Safety and personal protection
Technical defects and incidents
Reception and handling of visitors
Any other type of event (starting and ending shift, accompanying people, lending equipment, training, parking management, etc...)

... and the context in which you conduct it :

industrial site with specific risks
public facilities, high-rise buildings, service sector premises
airport terminal or runway, logistics site
health care centre
the possibilities are endless... GEMCEL is adaptable to your situation, with no additional options or alternative versions, you keep the lead to adapt your tool to your environment
Under your control, the content of the event entry forms is entirely customisable. You define the number of steps, their order, the labels, the type of information expected (time and date, text, numeric, drawing, image or file to be attached, etc...), and decide whether certain steps are mandatory or optional.
Your department's activity is evolving? So does GEMCEL: we can help you with all content updates: setting up forms, updating linked documents, adding/removing/modifying themes, etc...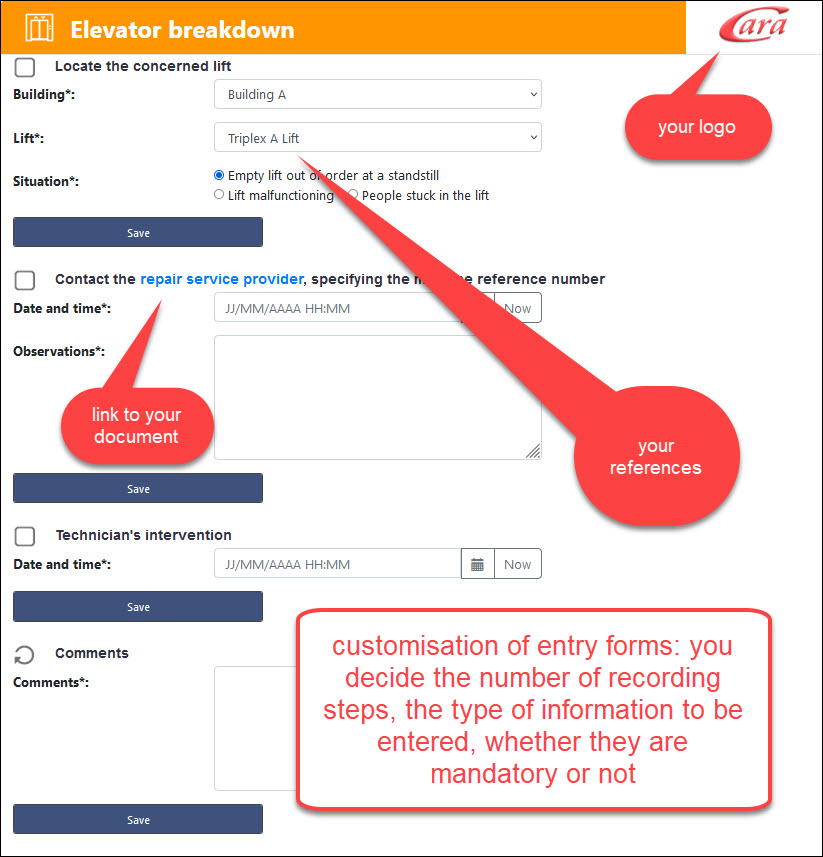 Keep hands on your log registry
The administration part of GEMCEL gives you access to modify parameters that are likely to change regularly (user accounts, display preferences, event themes, location names...).
When building the report entry forms, we also provide the administrator with the possibility to edit the content of selectable lists (e.g.: list of lifts, companies and service providers, emergency equipment, contact persons in case of outgoing calls, etc...) so that you can autonomously keep the content up to date.
Likewise, the file transfer interface will be useful to keep your document base permanently actualised.
Your instruction and procedure manuals at your fingertips
One of the particularly useful features of GEMCEL is the interface for managing and consulting all your digitalised documents: instructions, procedures, reference sheets, directory of contacts, user manuals and technical operating methods, templates for documents to be printed out, decision diagrams, site plans, photos of installations, trombinoscope, list of authorised persons, etc... in all the common file formats: docx, xlsx, pdf, jpg...
It is also possible to link a web document stored in your intranet.
You organise them in a thematic tree structure, based on the one in the logbook or completely independent.
When a procedure evolves, you update it very easily. These changes will trigger a systematic notification to agents the next time they log in so that they can become aware of the new directives.
You define the confidentiality levels of documents according to user groups, the validity period of instructions, their association with the sites concerned, etc...
As part of the customisation of the report entry pages, it is also possible to integrate a direct link to a particular document into the form. This principle can be interesting so that the person entering the report has, for example, immediate access to the procedure for resetting the control unit in the case of a fire detection system alarm, or the photo of the shutdown mechanism in the lift engine room.
Use the collected data
The information capture system promotes consistency in the writing, allowing you to produce accurate reports and consolidate the data collected for research and analysis.
Make your register's data speak for itself:
generate statistics representative of your division's operations (quantitative by type of event, by location, during a given period, etc.) in the form of a graph or a summary table
find an archived report efficiently using the multi-criteria search (date, time, location, theme, level of importance, author, etc...)
in listing mode, evaluate intervention times, apply filters to isolate an event category, the reports of a particular agent or a keyword contained in the records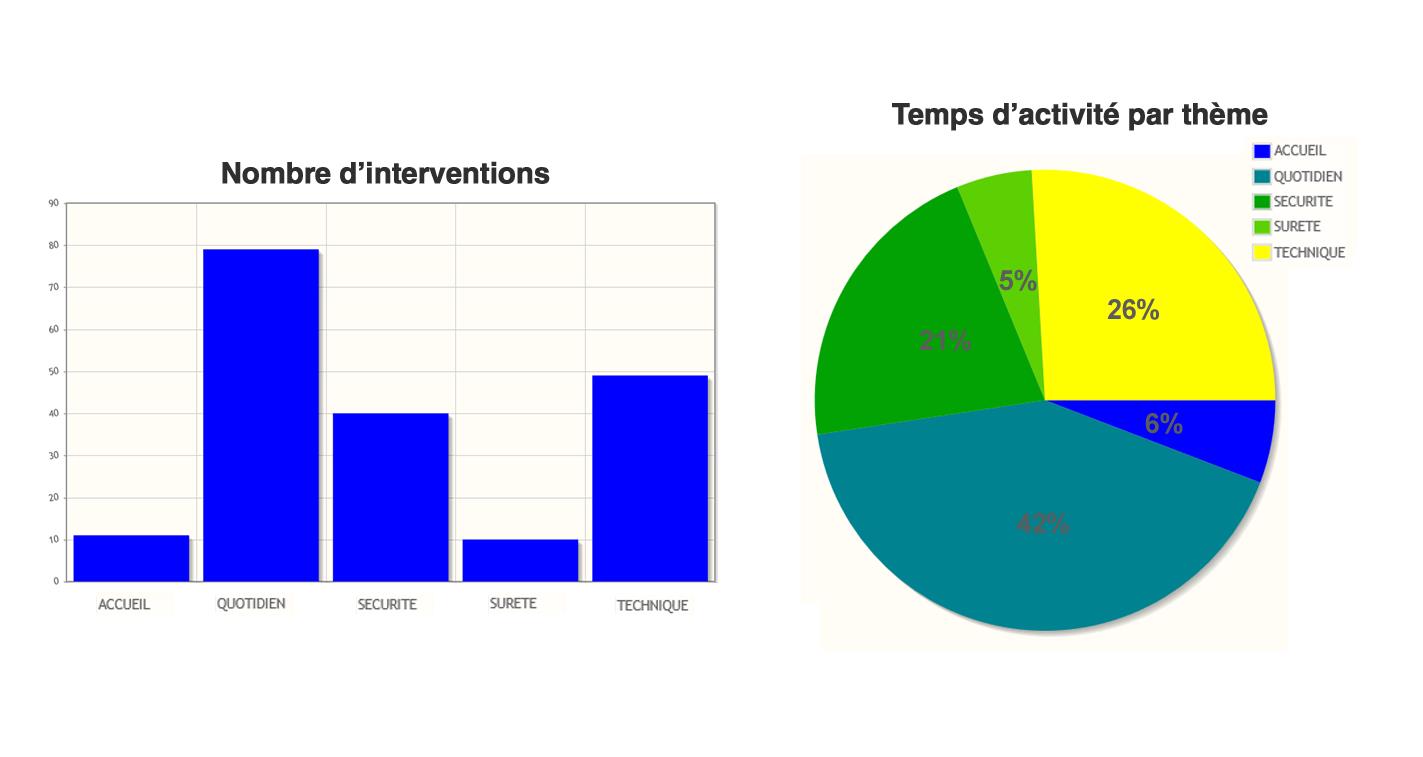 The entry system in GEMCEL is structured with the aim of storing the same type of information in related slots. In order to remain within the concept of an "adaptive electronic registry", we have developed a module in version 5 that gives full meaning to this architecture: customised statistics and listings.
It becomes possible to synthesise your data in a more refined way by using the content of the reports as criteria. For example, you could query your database on the number of real fires versus false alarms, and not only on the number of "fire alarm" events. This new feature can meet your specific needs in terms of quantitative assessment.
Get a personalised quote
GEMCEL works with a floating license system, without USB dongle.
Being 100% designed, developed and maintained in France, the software is available as a permanent license to be installed on your server and deployed in your local network, or in SaaS mode (software as a service), accessible by subscription via the internet.
As part of your request for information, it is possible to schedule a remote screen-sharing presentation session, so that you can evaluate the application in real working conditions while exchanging information live with our services.