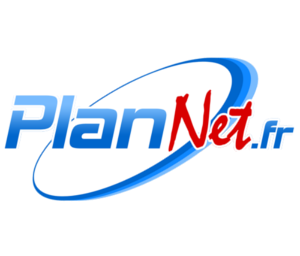 Import your blank architectural plans in pdf format into the application
Draw evacuation paths, place the regulatory pictograms, integrate the plan into the safety instructions
Obtain finished plans in accordance with the norm, oriented and sectorised, ready to be printed
The online application for creating evacuation plans, intervention plans, technical plans, ...
PlanNet is a web application designed for security departments of final sites who wish to create autonomously the security plans of their buildings.
This solution is particularly useful for on-site security representatives who wish to avoid the disadvantages (mainly cost and time) of having their plans managed by a service provider, dealer, fire equipment maintainer, etc..., in order to retain full control over the management of their plans.
Without the need to install any software on their workstations, users have access from any connected workstation to a range of tools enabling them to store, update and obtain any type of plan ready to be printed :
fire evacuation plans
intervention plans
all types of plans (e.g. positioning plans for technical installations, pre-construction models, etc...)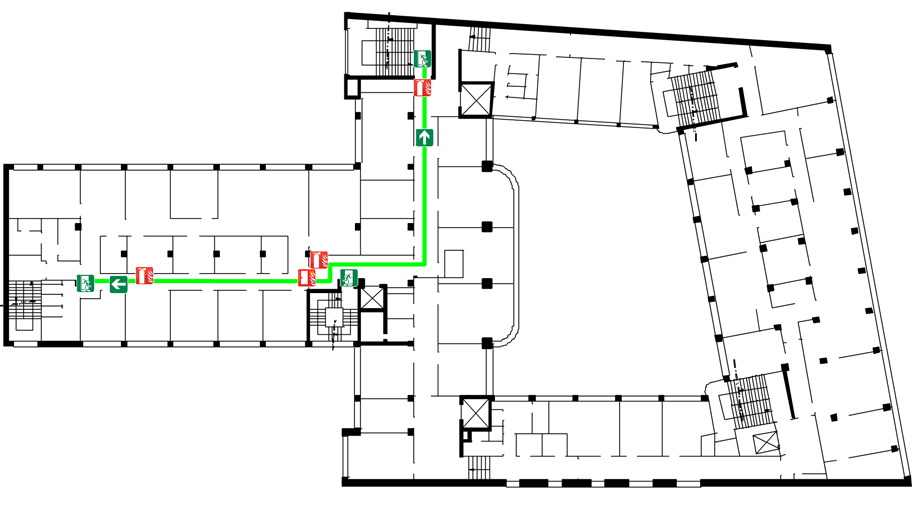 PlanNet goes far beyond the production of evacuation plans and this is why this online application is specially designed to meet the needs of fire safety services : its optional AGESSWeb module also allows individual traceability of the equipment installed on the plan (history of checks, monitoring of deployment dates in order to anticipate replacements, record of operations, listing of anomalies noted in the field in order to coordinate corrective treatment campaigns, etc...).
A full suite of design tools
Generate the raw structural plan in standard pdf format from any drawing software and import it into PlanNet to be ready for editing straight away : crop the drawing space, delete a wall that no longer exists or draw a new one to create a fresh room, add text, your organisation's logo, the list of evacuation and first aid personnel, etc
Subscribing to PlanNet gives you an online storage space for plans that can be adjusted according to your needs, and is always available so that each plan update can be quickly processed. In this way, you can keep your signalisation in conformity at all times.
In a clear and user-friendly interface :
You draw the paths or delimit the evacuation zones
You can drag and drop the pictograms symbolising the emergency resources, their size is automatically managed by the application in proportion to the scale
You define the place and the directions of the evacuation plans, you work on a single plan to obtain different orientations and several sectors
You choose the model of the instructions adapted to your activity. Optional possibility to customize them
Bring your plans up to standard by applying a scale of 1:250, the size of all the official pictograms you place will adapt without the need for resizing and your plan will be sectorised in the case of extensive buildings.
Save time: the orientation of your plan can vary according to the wall on which it is placed; you do not need to draw it again, PlanNet automatically rotates your elements in the right direction.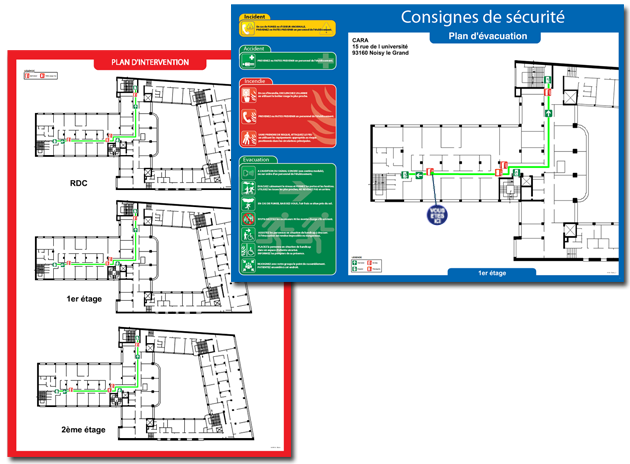 Library of pictograms and safety instructions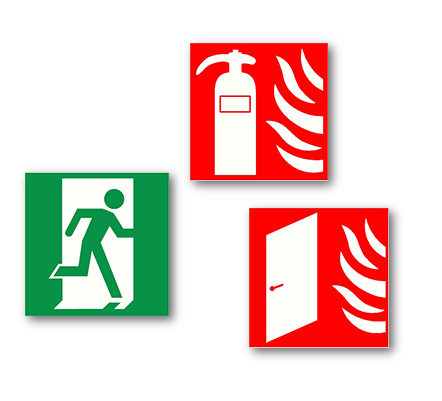 The advantage of our all-inclusive online service is that you never have to worry about updates, data backups or reinstallation due to hardware failure. In addition, this mode of operation encourages collaborative work : you can access the same plans from several workstations.
You benefit from our monitoring of compliance with the norm : scaling control, regulatory graphic elements, mandatory signage, etc...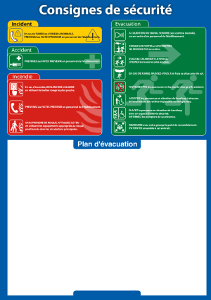 To help you save time, PlanNet also offers the choice of numerous safety instruction models to dress up your plans, which you can personalise by integrating your logo, a title, the evacuation personnel per sector and the site address
Different pictograms are also provided for the specificities of the intervention plans, so you share several uses in a single interface.
Our support service will guide you and offer additional services: checking, printing, supply of frames, etc...
Global management of emergency resources on evacuation plans
Couple the strength of AGESS with PlanNet and give a new dimension to your plan design software.
Available as an option, AGESSWeb is based on the structure of your buildings as defined in PlanNet and reproduces the placement of all your items: fire extinguishers, fire valves, fire doors, etc...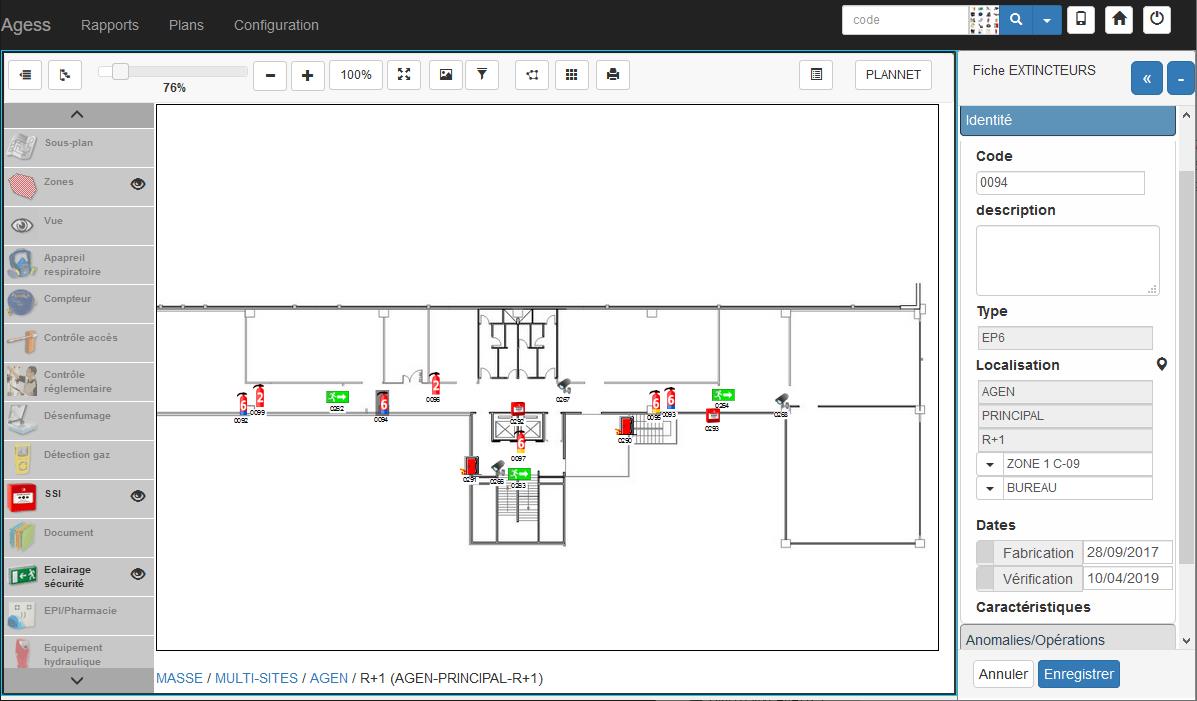 You then have access to all the follow-up functionalities that the safety register allows: control of verification dates, anomaly feedback, individual equipment history, reporting, etc...
Your modifications in PlanNet are automatically reflected in AGESSWeb and vice versa, the switch between the 2 interfaces is just a click away.